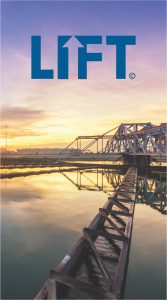 The Water Research Commission (WRC) has entered into a partnership with the Water Environment & Reuse Foundation (WE&RF) to establish a Co-Hub. WE&RF has a platform called The Leaders Innovation Forum for Technology (LIFT) which is an initiative that focuses on helping to bring new water technology into the field quickly and efficiently.
The Co-Hub aims to provide:
1. Facilitation of technology information exchange between South Africa and U.S.A i.e. access to the range of technologies available and vice versa through online access and webinars.
2. Identification of promising technologies for demonstration either in a South African or U.S environment.
3. Co-funding and Matchmaking opportunities among innovators, investors, test beds etc.
4. An exchange programme for utility staff in both countries to visit other utilities to strengthen skills, competencies and exposure to best practice and innovation.
For more information regarding WE&RF and LIFT Link, feel free to visit the helpful links below:
FAQ page: http://liftlink.werf.org/faq
About LIFT Link: http://liftlink.werf.org/about
LIFT Link orientation video: https://www.youtube.com/watch?v=2N39GGOZh_8
To register on the LIFT program, visit the page:https://www.werf.org/wrc/Create_Account_no_Sign_In.aspx